The death of a baby before or soon after its birth is a particularly difficult loss. Whether you are the mother or father of the baby, or a grandparent, brother or sister, you are the only person who fully understands what the loss means to you and how you feel.
Grief is our natural reaction to loss in our lives and everyone experiences it differently. Right now, and in the weeks and months to come, you may feel very sad and empty, with a great longing for your baby. You may feel relief, particularly if the pregnancy was unplanned or difficult. You may find yourself feeling angry, guilty, frightened or bewildered. Feelings like these are very painful but they are normal.
As time goes by, though you will not forget your baby, the pain of your loss will get easier. Coping with your loss and accepting it doesn't mean getting over it and feeling okay about it. It means you are finding ways to live with it. While there will always be things that will remind you of the loss of your baby, there will also be many happy times to come.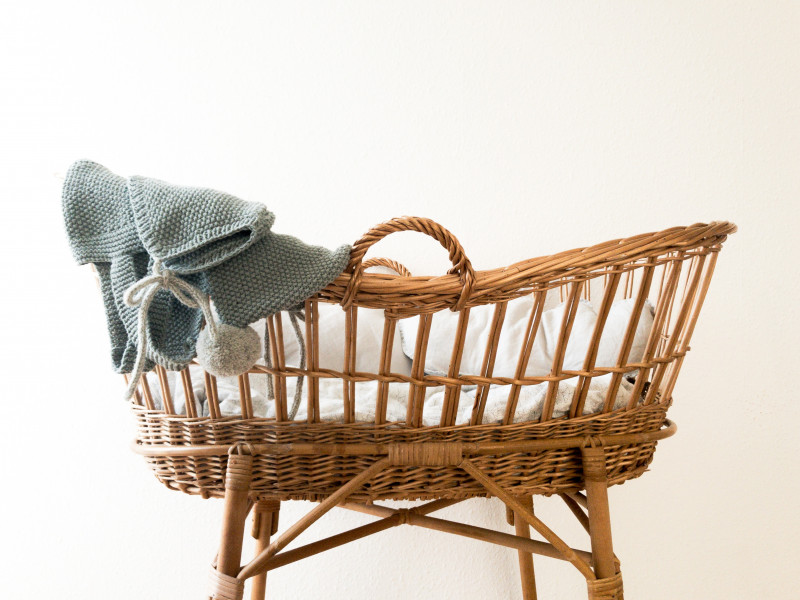 Acknowledging your baby's life
For many people, one of the hardest parts of grieving for a baby is the lack of acknowledgement from others of their loss. Somehow it seems hard for others to imagine that the loss of someone so tiny can cast such a big shadow.
You, however, may have known about your baby for some time. If you are the mother, you may have felt him or her growing and moving inside your body. You may have begun to think of yourself as a mother, father, sister, brother or grandparent of this baby, and imagined and planned for a future with him or her as part of your family. The loss of your baby is also the loss of your hopes and dreams about him or her. Your baby's life may have been very brief, but it is still very important to you and is part of the story of your own life.
As parents, choosing a name for your baby, no matter how short his or her life was, is an important way of remembering.
Choosing a service
For many parents, a ceremony that acknowledges the life and death of their baby is a way of marking the importance of that life. You can choose to have a service regardless of how old your baby was at birth, or how he or she died.
You may choose to have a small, informal ceremony at home, on the marae, or somewhere that is special to you. You may prefer the chapel at the funeral home or hospital, or a funeral in a church. However you choose to do it, a ceremony gives you an opportunity to acknowledge your baby and share your grief with others.
Legal requirements
If your baby was born when you were 20 weeks pregnant or more, or weighed at least 400 grams, or if he or she took a breath after the birth, you are legally required to have him or her cremated or buried in a cemetery. In some cemeteries, you can choose to have your baby buried in a place set aside for children. It may be possible to have your baby buried in a plot that allows space for another burial later. If your baby is cremated you can keep the ashes at home, scatter them somewhere special, or put them in the place set aside for children's ashes at the cemetery. Ask your FDANZ Funeral Director what the options are.
Babies born before you were 20 weeks pregnant can also be cremated or buried. If your baby was this old, you can choose to bury it wherever you wish. Some families choose a place at home under a tree, or under a large potted plant which can be taken with you if you move.
Spending time with your baby
It is usually possible to have your baby with you for some time before he or she is buried or cremated. Small babies who have just been born are not normally embalmed, and if your baby is very tiny you can simply wrap him or her in a blanket. Parents often find this time with their baby very comforting because it gives them an opportunity to hold and care for their little one and to say goodbye.
If you have older children, encourage them to see the baby. Talk to them beforehand about what to expect, and offer them the chance to cuddle their brother or sister if they would like to.
How can you help yourself and each other?
People experience and cope with loss differently. Many mothers find it helps to talk a lot about their baby and their feelings, to cry to let their feelings out.
For men it is often different – they may find it helps to keep busy. They may find it harder to talk about their feelings. Men also often find that other people ask how their partner is coping without seeming to realise they are grieving, too. Men may feel helpless when they see their partner distressed and they can't fix it.
The important thing is to respect and support each other's way of dealing with this loss. Ask each other what would help most: time alone; a cuddle; talking about your feelings or some distraction from them like a movie, or a drive. You may also need to ask others to support you.
For mothers especially, it's important to take time with this to recover both physically and emotionally. People grieve at their own pace, and you may find you are ready to move on to the next part of your life way before your partner is. Grieving is exhausting – take care of yourselves, and don't expect too much of yourself for a while.
Help with funeral expenses
WINZ has a means-tested Funeral Grant that may help to cover funeral expenses if your baby:
has died after you have been pregnant for 20 weeks or more
weighs 400grams or more at birth, and
takes a breath at the time of birth
Ask your FDANZ Funeral Director for information about how to apply for this grant.
Further help and information
If you are worried about yourself or your partner, talk it over with your doctor or a counsellor. Your FDANZ funeral director may have a free bereavement support service, or be able to suggest someone you can talk to. They may also suggest or lend you books or videos to help you cope with grief, and they will know of any support groups such as SANDS (Stillbirth and Neonatal Death) in your community.