KEYNOTE SPEAKER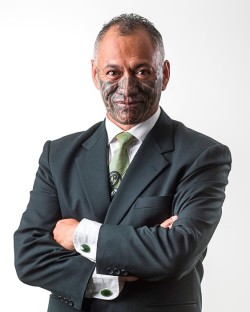 Ngahihi o te ra Bidois
Ngahihi o te ra Bidois is "The Face of New Zealand" and is an award winning International Leadership Speaker, author, businessman, leader, husband and father. He has presented throughout the world including the New York office of Google.
Ngahi is a recipient of the National Professional Speakers Association New Zealand Speaker of the Year, Inspirational Speaker of the Year and Master of Ceremonies of the year Awards.
He also has a Marketing Business degree, a post graduate teaching diploma, a tourism qualification, a Certificate in Company Direction and a Masters in Education with honours. Ngahi has many years of Leadership experience which he brings to his presentations. His presentation is entitled "Ancient Wisdom, Modern Solutions" and he will outline wisdom from his Màori culture and others as Modern day solutions to help you
Ancient Wisdom Modern Solutions for leaders
Ngahihi o te ra Bidois knows that leadership requires influence and influence requires focus and connecting to be successful in your personal and professional leadership.
He will speak from his changing professional leadership experiences as a manager in a multinational corporate, a Secondary School Head of Department, a Teachers College lecturer, a Kura Kaupapa Màori teacher, an Academic Adviser, a senior manager in the tertiary Education sector and a Company Director before starting his own businesses.
Ngahihi will outline keys to help the most important person you will ever lead – yourself!
Ngahihi believes that leadership starts with the person in the mirror and refers to ancient wisdom from his Màori culture and others as Modern Solutions for you. You will be challenged by his leadership principles and inspired by his leadership journey. Ancient Wisdom Modern Solutions for leaders such as you.
WORKSHOP 1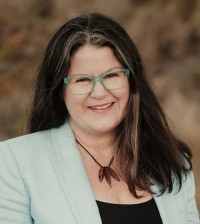 PRESENTER: Leanne Holdsworth
Leanne stands for a future where it is normal for work environments to be places where human beings thrive, enabling organisations to succeed whilst at the same time, building social capital through how those humans are able to show up with their families and communities.
She was a co-founder and General Manager of coffin manufacturer, Return to Sender for 10 years. The rest of her professional life has been spent consulting to organisations in leadership, culture and sustainability.
She is the co-author of the book Human Work: Five Leadership Mindsets for Humanising workplaces and author of the book A New Generation of Business Leaders
Leanne holds a Bachelor of Commerce and has a postgraduate qualification in public policy.
Tāmaki Makaurau is where Leanne calls home, and when she is not working, she is spending time hanging out with her husband Greg and three kids, playing the djembe drum or being in nature.
Leading toward more humanised workplaces
The funeral home is a unique workplace, with challenges unlike any other industry. Creating humanised work environments for your people is fundamental to serving families the best way they can. This workshop explores how we are wired as humans and how this gets in the way of leading in ways that serve a healthy culture in this industry. It then looks to ways we can be intentional about the mindsets we bring and what we can actually do to make our funeral home cultures hum. It will be an experiential, practical workshop where you will leave ready to try some new things as you nudge your cultures toward becoming more human.
WORKSHOP 2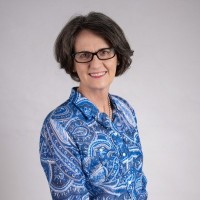 PRESENTER: Megan Dawson
Megan is an highly experienced and sought after DISC practitioner, having run DISC workshops and training for corporates, SMEs and government organisations in New Zealand and Australia since 2014. She is a Master Trainer in both DISC Flow and Everything DiSC products, training and certifying other trainers to administer DISC also. She is sole Authorised Partner and Distributor of DISC Flow profiles in New Zealand, which were launched globally in 2021.
Increasing connection through effective communication
Research has determined that 93% of (in)effective communication is due to behaviour. This means behavioural style, rather than message content, can create highly effective communications. This is where the DISC comes in. DISC is now the world's most widely used tool for understanding behavioural preferences and using it enables any person to increase their communication effectiveness, leadership, staff and customer engagement and sales.
This interactive DISC workshop will:
Teach you the DISC model of behaviour including each styles natural strengths, challenges, motivators and stressors
Help you determine your own DISC style and what your natural behavioural preferences are
People reading – a tool to help you quickly determine another's style and how you can adapt to communicate better with them
Understanding how the different styles react under pressure, needs are not being met or there is a 'fear' response