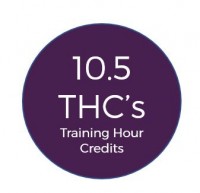 For more information on the Education Sessions & Speakers click HERE
MONDAY 13 MARCH 2023

2:00PM – 5:00PM

Registration Desk Open
Delegate Bags sponsored by Western Caskets

6:30PM – 10:00PM

Official Opening Dinner - Bazaar Interactive Market Place
Sponsored by The Funeral Trust
The stylish Bazaar Interactive Marketplace boasts lush views of Queenstown, Lake Wakatipu and the surrounding mountain ranges including the iconic Remarkables.

Showcasing an international mosaic of foods, delegates will be spoilt for choice with seafood, cheese and charcuterie bars, Asian and grill stations, authentic Italian wood fired pizzas and to finish a dessert bar bursting with house-made creative desserts and pastries.

Bazaar chefs provide a theatrical and thoroughly interactive dining experience to create an ocular and gastronomic experience like no other. What a way to start the conference.
TUESDAY 14 MARCH 2023

8:00AM

Registration Desk Open
Tea & Coffee on arrival

8:30AM

Housekeeping/Health & Safety


8.35AM

Welcome

8:45AM

Memorial Service

9.05AM

PANEL DISCUSSION: Integrating Sustainability into Modern Funeral Practice
A panel of Members will share Sustainable initiatives they have implemented into their business.

10.30AM

MORNING TEA
Sponsored by Tributes Funeral Supplies

10:50AM

KEY COMMERCIAL PARTNER UPDATE: Lucentt – Mark Chaafe


11:00AM

EDUCATION SESSION: Water Cremation
Speaker: Debbie Richards
Resomation is a significantly more environmentally friendly alternative to flame cremation and burial. It is also known as water cremation, bio-cremation and alkaline hydrolysis. The body is placed in a 95% water and 5% alkaline solution inside a stainless steel unit using heated and pressurised water. Over a 3-4 hour cycle the body is dissolved and the result is white bone ash for the family/loved ones, and wastewater which goes to waste water treatment. The wastewater contains amino acids, sugars and soap but no DNA. Resomation reduces our carbon footprint by 6 times and uses 7 times less energy.


12:00PM

LUNCH
Sponsored by Mortech Industries


1:00PM – 10:00PM

SHAZZA'S SOUTHERN EXPERIENCE
Gourmet BBQ & Drinks sponsored by Windsor Industries
Your Southern Experience starts with a cruise aboard the historic TSS Earnslaw across Lake Wakatipu to Walter Peak High Country Station. Once there you will experience true-blue southern hospitality. Get competitive and try out some traditional rural activities such as archery, nail driving, horseshoe throwing and whip cracking. For those who want a more relaxed arvo you can enjoy exploring the gardens and learning a new craft. To top off the day enjoy a scrumptious gourmet BBQ dinner and drinks and take in the stunning backdrop.


WEDNESDAY 15 MARCH 2023

8:30AM

Notices

8.35AM

ASSOCIATION NEWS

9:00AM

KEYNOTE – Keeping your head above water: Wellbeing lessons from a recovering pessimist
Speaker: Dr Denise Quinlan
Sponsored by FSTT
Not a naturally buoyant person, Denise has had to learn how to kick for the surface to avoid sinking in a sea of pessimism. Denise maintains that if she can put wellbeing and resilience strategies into practice, then you can too. She shares the tools and practices she relies on to protect and look after her wellbeing - and with her typical candour, explains that 'these skills don't work in the bottle - we have to remember to use them'. These skills are useful for all of us, and indispensable as we face the inevitable challenges of life.

10.00AM

MORNING TEA
Sponsored by Fingerprint Memories

10:20AM

WORKSHOP: Real-time Sustainable Resilience: The what, why and how of resilience (supporting personal resilience)
Speaker: Dr Denise Quinlan
Sponsored by FSTT
If you've ever wondered what the word "resilience" really means, or how you can help yourself and your teams' ability to cope with constant challenge and change, then this session is for you. Dr Denise Quinlan is acknowledged internationally as an outstanding facilitator and speaker who regularly presents at national and international wellbeing conferences. She delivers effective and enjoyable programmes to people from primary school teachers to scientists, engineers, and senior corporate executives. Her humour and honesty allow her to create environments where participants fully engage and contribute.

Denise will bust some myths about resilience, discuss why it matters for all of us, and share some simple to understand, easy to apply tips and strategies you can put into practice to support your own resilience.

12:00PM

LUNCH
Sponsored by Tributes Funeral Supplies

1:00PM

WORKSHOP: Creating a Sustainable Workforce Speakers: MyHR - Jason Ennor and Sean O'Brien
How to create a sustainable workforce for the future - rosters, culture, recruiting & retaining staff, professional development, flexibility.

3:00PM

BURIAL & CREMATION ACT REVIEW PROGRESS
Speakers: Sally Gilbert (MoH) & Daniel Gambitsis (Allen+Clarke Consultants)

4:00PM

FREE TIME

6:00PM

OFFICIAL CONFERENCE DELEGATE PHOTO

6:30PM

GALA DINNER PRE-DRINKS


7:00PM

CASINO ROYALE GALA DINNER
Dinner sponsored by Lucentt
Casino sponsored by Taylormade Caskets
The final night, an opportunity to transform yourself into the grandiose world of James Bond. Create yourself a new identity with a mask that will mystify and pique curiosity. A time to dine in style and try your luck at Casino Royale Blackjack, Roulette, and Crown & Anchor tables.