DR DENISE QUINLAN
Denise, recognised as one of the leading trainers on strengths and wellbeing internationally, has worked alongside Prof. Martin Seligman and Dr. Karen Reivich training educators in Australia and the UK, and also taught strengths-focused leadership to global business leaders at the IE University, Madrid. NZIWR's strengths programmes draw on Denise's validated strengths programme, demonstrated to enhance wellbeing, engagement, and relatedness. Adjunct senior fellow at the University of Canterbury, her work has been published in international academic journals and edited volumes on positive psychology, wellbeing in education, and restorative practices. She is co-author of Educators' Guide to Whole-school Wellbeing, and co-convenor of the Wellbeing in Education NZ conferences.
KEYNOTE - Keeping your head above water: Wellbeing lessons from a recovering pessimist
Not a naturally buoyant person, Denise has had to learn how to kick for the surface to avoid sinking in a sea of pessimism. Denise maintains that if she can put wellbeing and resilience strategies into practice, then you can too. She shares the tools and practices she relies on to protect and look after her wellbeing - and with her typical candour, explains that, 'these skills don't work in the bottle - we have to remember to use them'. These skills are useful for all of us, and indispensable as we face the inevitable challenges of life.

WORKSHOP - Real-time Sustainable Resilience: The what, why and how of resilience (supporting personal resilience)
If you've ever wondered what the word "resilience" really means, or how you can help yourself and your teams' ability to cope with constant challenge and change, then this session is for you. Dr Denise Quinlan is acknowledged internationally as an outstanding facilitator and speaker who regularly presents at national and international wellbeing conferences. She delivers effective and enjoyable programmes to people from primary school teachers to scientists, engineers and senior corporate executives. Her humour and honesty allow her to create environments where participants fully engage and contribute.
Denise will bust some myths about resilience, discuss why it matters for all of us, and share some simple to understand, easy to apply tips and strategies you can put into practice to support your own resilience.
DEBORAH RICHARDS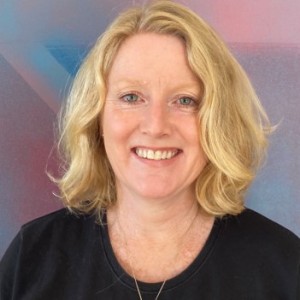 Deborah Richards is the founder of Water Cremation Aotearoa New Zealand https://watercremationaotearoanewzealand.com, a group dedicated to bringing the option of resomation (water cremation) to New Zealand.
Prior to August 2018 Deborah was a nurse and midwife for 28 years. Following research, a trip to meet with Resomator founder, Sandy Sullivan, in Leeds, and a trip to see the machine in operation at UCLA (Los Angeles), Deborah made it her mission to bring this option/service to New Zealanders.
EDUCATION SESSION - Water Cremation


Resomation is a significantly more environmentally friendly alternative to flame cremation and burial. It is also known as water cremation, bio-cremation, and alkaline hydrolysis.
The body is placed in a 95% water and 5% alkaline solution inside a stainless-steel unit using heated and pressurised water. Over a 3-4 hour cycle the body is dissolved and the result is white bone ash for the family/loved ones, and wastewater which goes to waste water treatment. The wastewater contains amino acids, sugars, and soap but no DNA. Resomation reduces our carbon footprint by 6 times and uses 7 times less energy.
MyHR - JASON ENNOR & SEAN O'BRIEN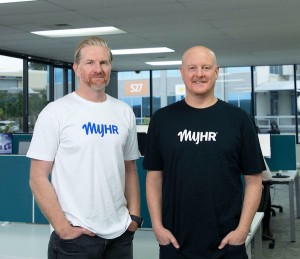 Jason Ennor and Sean O'Brien go way back. In 2012, the two friends and collaborators were sharing an after-surf beer and tossing around an idea: what if any company, big or small, could get real HR support. Not stand-alone employment templates, in-house specialists, or expensive one-off advice from HR consultants or lawyers, but a complete, wraparound HR service.
Sean was running his own design company and Jason had been working in corporate HR for multinationals in New Zealand, the UK, and Australia. Their combined experience was the perfect launchpad for an innovative new product, a hybrid HR service that gives clients a specialised digital platform fully supported by a team of HR experts. Ultimately scalable, integrated, and exact. MyHR was born https://www.myhr.works/nz/.
Fast forward seven years and MyHR now supports over 20,000 individual employment relationships in more than 1000 businesses across New Zealand and Australia. And they're only just getting started.
WORKSHOP - Creating a Sustainable Workforce
How to create a sustainable workforce for the future - rosters, culture, recruiting & retaining staff, professional development, flexibility.