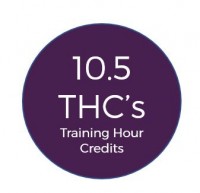 We know how much you were looking forward to attending the 2022 Funeral Directors Conference in Queenstown and like us will be extremely disappointed we have had to make the difficult decision to postpone.
Given this, the Board set out a four-stage process that would guide a decision on whether to go ahead with the conference or postpone. This included whether the venue, speakers, and sponsors were still available and importantly a survey to all registered delegates asking whether under the current Omicron outbreak they would still travel and attend conference.
The survey to delegates gave the Board a very clear decision with the majority of delegates indicating they would not travel to conference.
Given the significant difficulties of aligning the venue, speaker and planned programme, and the ongoing uncertainties around Covid in 2022 the most straightforward postponement approach is to reschedule the conference to 2023.
NEW DATES
We have postponed for a year and the 2023 Queenstown Conference will now be held 13 - 15 March 2023 at the Rydges QT Hotel Queenstown, starting with a Welcome Dinner on Monday 13 March and ending with a Gala Dinner on Wednesday 15 March.
The theme is "Sustainable Solutions: Wellbeing - Environment - Business"
Our varied educational programme will provide you with sustainable solutions for your wellbeing, the environment and your business. The future of the funeral industry depends on the sustainable work we do today.
In addition, we have some fantastic fun social events that will provide opportunity to network and discuss issues and ideas with industry peers.
More information can be found here: